I SPECIALISE IN
NECK, BACK OR SHOULDER
PAIN RELIEF
Hotel, Home or Office ….. I'll come to YOU!
ATTENTION
ALL SPORTS ENTHUSIASTS!
Do you want to Gain that competitive edge?
Whether you enjoy recreational sport or you are a professional athlete
Massage can help you loosen, warm and ready muscles for activity, prevent sports related injuries, improve your performance and endurance, relieve post event pain and stiffness, return your muscles to normal faster. So why not join the growing number of athletes from around the world who are discovering the many benefits that deep tissue or sports massage have to offer, and make an appointment for a mobile massage today.
A LITTLE ABOUT ME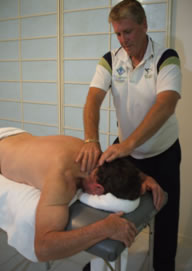 I am Not trying to be the Biggest Company, Just the Best Massage.
Sure, there are larger massage providers out there, and that's just fine with me. After all the best car companies, artists, jewellery brands, weren't built based on volume. They were carefully crafted with the utmost regard for their art, reputation, and clients.
My name is Tony, I am a highly trained massage therapist, I gained my qualifications here on the Gold Coast from the Academy of Natural Therapies Southport. I am a person who is dedicated to providing a quality therapeutic mobile massage and educating people on muscle care. I have a strong knowledge of muscles and injuries and my background includes many years of experience ( since 1997 ) in the Massage industry as a practicing massage therapist, focusing on deep tissue Sports massage, Swedish massage, and corporate massage.
I specializing in providing a professional therapeutic mobile massage service for business and residential clients throughout the Gold Coast and surrounding area. I began my massage career in 1997 with a mission to take a professional quality mobile massage service to the places and people needing them most.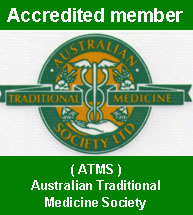 I am professionally trained in a wide variety of massage techniques ranging from a relaxing Swedish massage, to a healing deep tissue sports massage for professional athletes, as well as chair massage for busy office staff. I am fully Qualified, Accredited and Insured. I provide a professional therapeutic mobile massage service for guests and residents of Hotels and resorts in Surfers Paradise and Broadbeach as well as private residence from Paradise Point to Burleigh Heads.
Tony's therapeutic sports massage, he'll come to you!